books4looks©
Books as art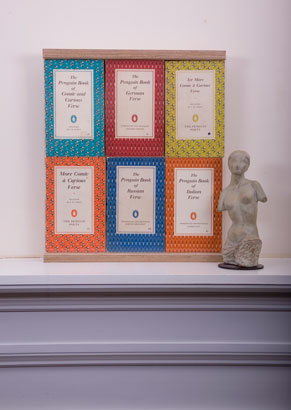 An innovative idea of displaying decorative books as an element of interior design.
books4looks© offers a unique way to display the striking graphics of contemporary and 20th Century book design. Actual books hang as 'Art' whilst remaining intact and accessible to the reader.
books4looks© specializes in sourcing and displaying contemporary book design and illustration of the 20th century. Ranging from formality to folk tale, there is a huge variety of imagery to choose from for wall hanging or free standing presentation.
books4looks© is the creation of Clare Keil and Marijana Dworski, who have combined their talents to offer a unique way of creating art.
Furniture and exhibition designer Clare Keil has over 20 years experience in design and making to commission. Marijana Dworski is an established book specialist with a wealth of experience and knowledge in sourcing collectible and rare books, for their content, design, or personal interest.
Because their display frames are designed exclusively to suit each order, books4looks© are able to source and supply a variety of books. They can also design the display of books you already own.
"In handling these books every day it struck me: why hide such a wealth of innovative 20th century design in bookcases? The original art work which goes into creating such stunning cover design is rarely seen or appreciated. Books are aesthetic objects in themselves" says Marijana.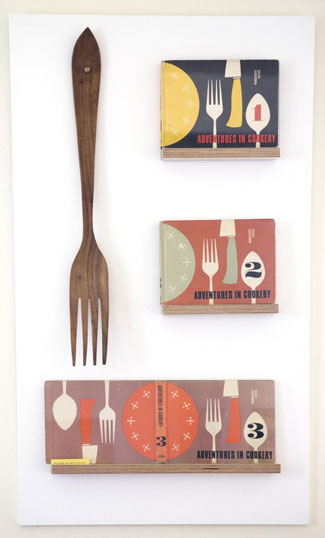 Resisting the trend to scan or tear off book covers, Clare has developed a way of keeping the books intact and ultimately readable. "We hope to inspire people to look at books from another perspective, and recognize the huge and diverse range of visual qualities and enjoyment on offer" says Clare.
books4looks© is based in the book town of Hay-on-Wye on the Welsh boarders, where exhibitions of the product range are regularly held often in conjunction with the famous Hay Festival.
Website
The bookshop website is pleasant and easy to navigate. There is a clear Russian Avant-garde Art category, in a separate tab, offering the books pertaining these books, which would look extraordinary as a wall display.
To go to the bookshop website: http://www.books4looks.co.uk.
To contact the owner:
e-mail: info@books4looks.co.uk
phone: (+44) (0) 1497 820200
21 The Meadows
Hay on Wye
HEREFORD
HR3 5LF
United Kingdom